You can export bookings from MyHallWizard to Google Calendar. This is a two step process:
Export bookings from MyHallWizard to a CSV file
Import the CSV file into Google Calendar
Note: Exports to Google Calendar is not available to customers on the Free Tier. Please subscribe to access this function.
1. Export bookings to a CSV file #
In the Reports module, select Bookings Export to Google Calendar in the Data Exports section of the page.

2. At the top of the report, select the date range you wish to export, then click Apply Filter.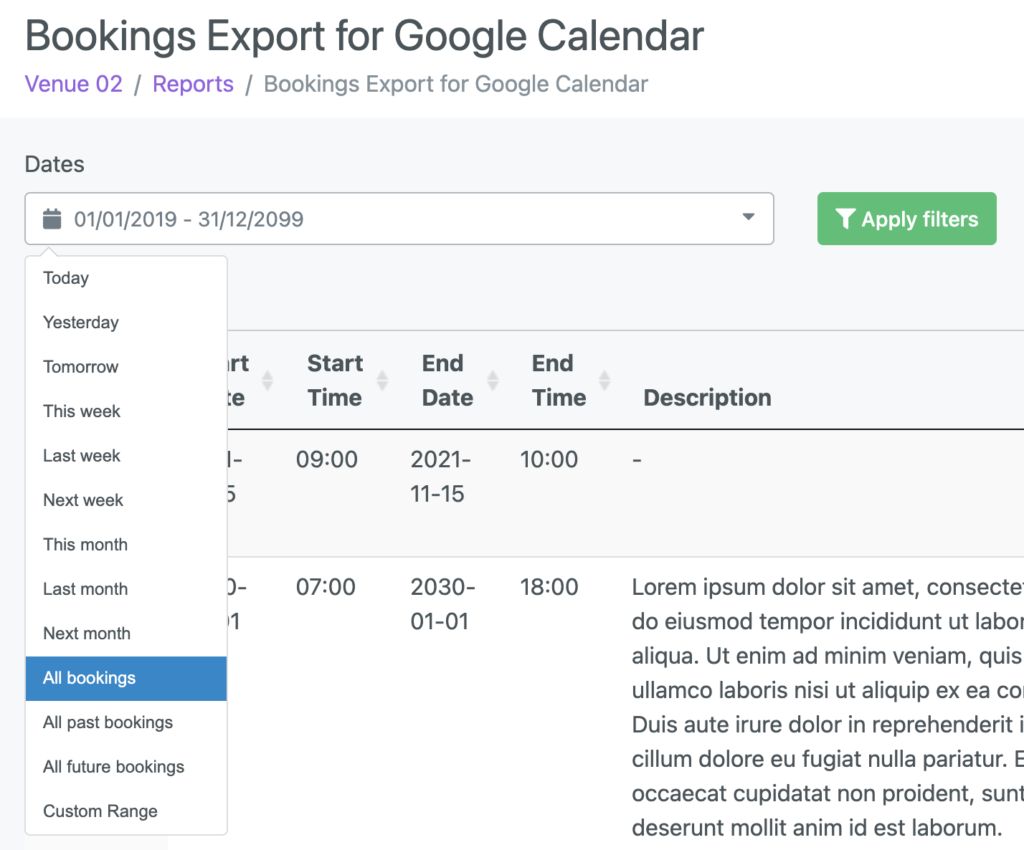 3. Once you have selected the data you wish to export, click the CSV button to export the data. This will generate a CSV file in your Downloads folder.

Note that only the following fields are exported:
Booking Name
Booking Date
Start and End Times
Rooms (these are exported into the Location field in Google Calendar)
Details
Privacy
Other fields such as Extras and Admin Notes are not exported.
2. Import the CSV file into Google Calendar #
Please see the instructions at https://support.google.com/calendar/answer/37118 to learn how to import the CSV file into Google Calendar.